Kill your mouse, free your arms, be a VRtist!
modeling, animation, rendering/lighting in VR
MARUI is a PlugIn for Autodesk Maya that allows you to do your modeling and animation work in VR with Oculus Rift or HTC Vive.
3D creation in VR increases your productivity in many cases.
Let's be a VRtist now.
MARUI provides monthly based subscription licenses.
You can manage the number of licenses as you need.
Optimize your working cost with MARUI now.
We offer free license to student or educational institution.
Please send email to support@marui-plugin.com  with the following information.
1: Your name   2: Name of educational institution
3: Position/ Grade   4: Use-case / purpose to use MARUI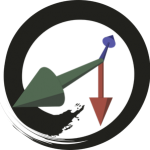 "The future of 3D design is here. Don't be left behind."